I had a writing block the other day (a five-minute one), and I was just surfing through the internet looking for some fresh ideas about weddings and everything that goes with them. I found bunch of "How to throw the best wedding ever", "How to make an unforgettable white wedding", "20 tips that will make your wedding stand out", and all that jazz… Just as I was about to shut my laptop and eat a third consecutive beef jerky sandwich, it hit me: people always take that optimistic approach with weddings. Sure, I understand it's natural, but we've watched rom coms. We are well aware that it's not all lavender tablecloths and fluffy dresses. Needless to say, writing an article titled "Wedding – what could go wrong" sounds pretty ominous… but does it have to be? Sure, if you are a neurotic bride with a thing for "serendipitous signs". Anyway, what looks disastrous on your wedding day, usually ends up being the thing you laugh about ten years after. So, let's take that approach and chat about how to avoid having the said disastrous moments on your upcoming wedding.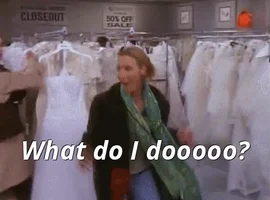 First and foremost, do not, I repeat, DO NOT have a wedding by a lake, or a pond, or, God forbid, some kind of moving water. Do not tempt your fate people! We've all seen tens of videos with newly weds falling into green-looking, muddy waters. How does planktonic algae sound? How about filamentous algae and lyngbya? Does that sound like something you want on your wedding dress? No. Those nasty things certainly are "something old", and can sometimes be "something blue", but for crying out loud! Take your grandma's bracelet and 25mg Viagra, and keep your wedding on the concrete ground where it belongs.
Don't run. You should add this in your wedding invitations. No one should run on a wedding. We've watched too many ridiculous wedding videos and we all know how that can potentially end. Drunken bridesmaid falls on the wedding cake, tipsy best men knocks three elderly citizens to the floor, chubby ladies falling on small children… So many scenarios, and all of them happened cuz people suddenly decided to run. Where are you running my guy? You're on a wedding, it's too late to run now. Your wedding invitations should go something like this:
Chandler Bing and Monica Geller
are gettin' hitched!
August 7th 2019
Join us at 5 o'clock
The Foundry
Long Island, New York
Drunken partying to follow
PS. Once you arrive, DO NOT run. We won't pay for laundry services or hip replacements.
Any wedding can be a fairy tale wedding if you serve porridge and release three angry bears into the reception hall

— Jeff Wysaski (@pleatedjeans) September 15, 2014
Choose a best men who can hold his liquor. Or don't, and watch your best men roll down the aisle steps, watch him lose the rings, watch him fall on your mom… the list goes on. When you look at your buddies, make sure to pick the one that never ended up half naked on a bus to Tijuana. Pick the one that occasionally just busts a weird move on the dancefloor when he's drunk. Sure, he's not as fun as your buddy Rick who fell asleep in your dog's house, but he won't ruin your wedding either. And don't worry. Rick will still be there to rock the Casbah, he just won't have a very significant position. On the same note, it would be good to have at least one groomsman who is mister goodie two-shoes. It should be that one buddy who is always the designated driver. He is the guy you would describe as the human equivalent of an inspirational quote. You need that guy to make sure that everything goes as planned, because everyone else will be too busy to care,
Throw your bridal bouquet in the open space. This way you will avoid some injuries once your single and overly enthusiastic friend Janet jumps up in the air, space jam style.  If you give Janet some space, she'll probably tackle just one or two of the single girls, and they should be ready for it if they are competing for the bridal bouquet. Also, it would be good to throw your bouquet on the grass-covered surface to avoid broken finger nails and strained joints. You can also convince Janet to have some valerian root tea before the event, I heard that helps as well.
Do not breakdance or show of your Footloose moves, unless you're Kevin Bacon. As much as you think you can dance, Murphy's law says that you will embarrass yourself. According to YouTube's funniest videos several things are likely to happen if you are a bride and a groom trying to rock it on the floor: you will fall over your mother in law, you will fall and rip the bride's dress, you will do a move and your pants will tear, your boob will fall out while the groom turns you around, your will fall on your unsuspecting 4-year-old nephew, you will step on your dress and tear it, etc. In conclusion, dance sensibly, don't go backflipping like Jason Derulo or something…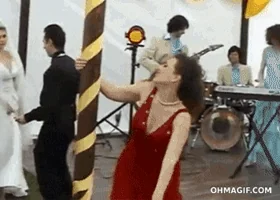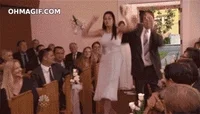 Here are some additional tips that will help you have a perfect wedding: avoid wedding cake fireworks, hire a photographer who doesn't drink, don't ride a horse, don't let your divorced and bitter uncle give a toast, don't give important assignments to small children, don't open champagne bottles unless you're a waiter, don't talk until the priest says so, don't let anyone carry you around, don't be Jennifer Lopez.
Just to clarify, this is one majorly sarcastic post. You should do whatever the frick makes you happy. It's your day and if you wanna make it ridiculous and funny – go for it!